Whitby Figure Skating Club
The Whitby Figure Skating Club is proud to be a member of Skate Canada. We have a tremendous facility to skate in, and provide learn to skate lessons, recreational figure skating programs, competitive training, and synchronized skating through our

Ice Fyre

affiliate.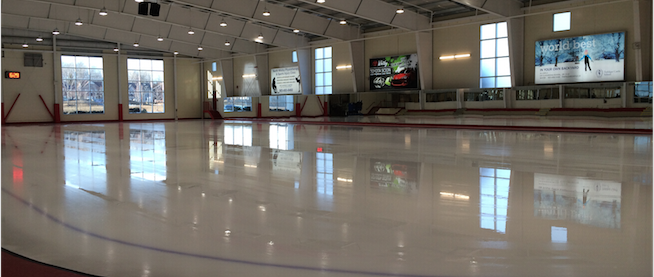 Save
Fall/Winter 2019-2020 Schedule
Please click the link below to download the PDF version of the Fall/Winter schedule, with the complete listing of STARSkate and Recreational Programs offered for the 2019-2020 Fall/Winter Season. The PDF includes start dates
and pricing.
Registration for the following STARSkate programs opens on July 31st. The times for each level is listed below:
Senior A & Elite - 7:00pm

Senior B - 8:00pm

Intermediate A & B - 8:30pm

Junior 8:30pm
Registration for the following programs will open on August 1st @ 8:00am.
CanSkate

KinderCanSkate

Powerskating

Adult
*New* CANSkate program for 9+ years available on Sunday Morning.
Non-WFSC skaters may register for programs as of August 15th.
We have updated our club policies for changing sessions, and issuing refunds. They will be effect for the 2019-2020 Fall/Winter Season, so make sure to review them.
Are you interested in Synchronized Skating?
Ice Fyre, our Synchronized Skating affiliate, is looking for skaters for the upcoming 2019-2020 season. Questions about these teams can be sent directly to Ice Fyre by e-mail.
Save
We're always looking for volunteers!
If you're willing to give us a bit of your time, we're willing to take it! We're constantly on the lookout for people to help with fundraising, competitions, events, Bingo, and anything else that may fall through the cracks.
If you're interested in helping us out, please e-mail us or stop by the office. Watch the bulletin boards for volunteer opportunities, and help us to make this the best experience for skaters and their families.