REGISTRATION FOR SPRING SESSIONS WILL BEGIN MARCH 3RD AT 9AM
SPRING SESSIONS WILL RUN APRIL 3RD TO MAY 18TH, 2023
REGISTRATION FOR BONUS WEEK SESSIONS WILL BEGIN APRIL 3RD AT 9AM
BONUS WEEKS FOR STARSKATE - MAY 23RD TO JUNE 15TH, 2023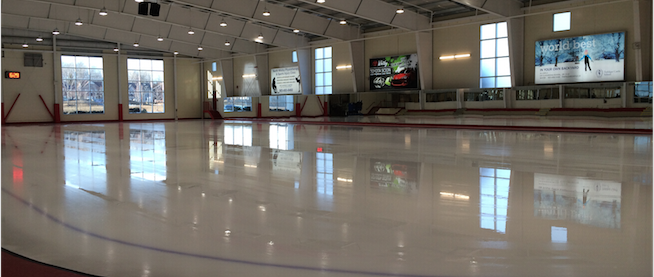 Whitby Figure Skating Club
The Whitby Figure Skating Club is proud to be a member of Skate Canada. We have a tremendous facility to skate in, and provide learn to skate lessons, recreational figure skating programs and competitive training.

Whitby FSC is proud to have been awarded Skate Ontario's highest level of recognition for our Canskate Programs. Use the Learn to Skate Tab to find out more about the programs we offer and how to register.
Synchronized skating is offered through Ice Fyre. Questions about these teams can be sent directly to Ice Fyre by e-mail.
2022/2023 Season
Fall Session runs until December 16th 2022
Winter Session runs January 2nd to March 23rd 2023
Spring Session runs April 3rd to May 18th 2023
Spring Starskate bonus weeks May 23rd to June 15th 2023
Summer July 3rd to August 17th 2023
Spring Registration Begins March 3rd
Session added on Thursdays see revised schedule below
Registration for Spring Sessions Begin March 3rd at 9am
Sessions run from April 3rd to May 18th, 2023
Sibling Discount being offered for those in the same family that register at the same time this will automatically be applied at checkout!
LEARN TO SKATE
Pre-canskate is for 3 to 5 year olds. Must be 3 by the start of the session. This class is 30 minutes in length.
Canskate is for ages 5 to 14 years old or those who have already passed a minimum of BADGE 1. This session is 50 minutes in length.
CANSKATE 9+ is for new or experienced learn to skate skaters that are 9 years to 16 years old at the time of registration. This session is 50 minutes in length.
ADULT LEARN TO SKATE is for anyone 16 and older with or without skating experience, group lessons provided
ADULT STARSKATE/COMPETITIVE is for those 16 and older with skating experience
STARSKATE maximum age is 22 years old
Visit the FAQ page for commonly asked question
Spring Power Skating 2023.docx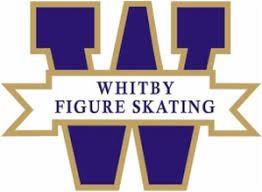 Whitby Figure Skating Club
BRING ON THE FUN!
The Whitby FSC is hosting a Bring on the Fun Competition on Sunday, May 7th, 2023 and the Club is seeking volunteers.
If you are interested in assisting/volunteering or providing donations sign up sheets will be placed on the boards at the arena.
Bring on the Fun is geared toward the star 1 to 4 skaters with a few fun events for the higher levels as well. This is a great time for your skater to show their programs off. All registration will be done through Skate Ontario and sign up will be available soon.