WINTER SESSION START DELAYED DUE TO SHUTDOWN OF ARENA
NO SKATING UNTIL RESTRICTIONS LIFTED
Please watch emails for further information when it
becomes available
Registration for Winter sessions has begun
See schedule below for Winter Schedule Sessions
Winter Sessions Begin January 3rd and ends April 2nd 2022
Note - CanSkate is for ages 6 and up and Kindercan is for 3 to 5 years old
For more CanSkate/Kinder-CanSkate information, please refer to the
Learn to Skate tab CanSkate FAQ
Information regarding levels is available under the figure skating tab. Please ensure you register for the appropriate level. All levels are based on the Star Skate tests.
To Register - Click the registration tab on the main menu to begin the registration process.
Payments for all programs must be made via credit card. Review the Fall/Winter

STARSkate Level Qualifications

and

Club Policies

before registering for programs. For any changes or refunds, ensure you review the
changing sessions, and issuing refunds policies.
Click on the link below to order your Whitby FSC Logo Gear
https://nrgactiveapparel.com/whitby-figure-skating-club/
Covid Updates
Entrance to the arena will be the main doors. Please self screen before attending. You are required to sign in upon entrance. Limited number of spectators are permitted at this time to allow for physical distancing.
Masks must be worn to enter the arena and Town of Whitby Screening Link Must be completed every time you attend.
Skaters will use assigned dressing rooms while at the rink and washrooms are available
Please check website regularly for updates and watch for emails for further information.Save
*************************************************************************************************
The below form will still need signed before each session that you attend. DO NOT attend if you are sick!!!!
**You MUST fill out the following two forms before your first session of ice you will attend. Health questionnaire MUST be each day you skate!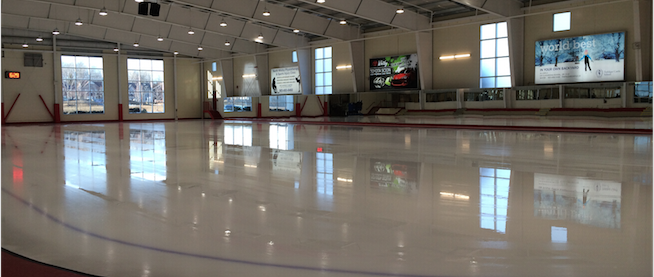 Whitby Figure Skating Club
The Whitby Figure Skating Club is proud to be a member of Skate Canada. We have a tremendous facility to skate in, and provide learn to skate lessons, recreational figure skating programs, competitive training, and synchronized skating through our Ice Fyre affiliate.
Are you interested in Synchronized Skating?
Ice Fyre, is our Synchronized Skating affiliate
Check out their website for more information. www.ice-fyre.ca
Questions about these teams can be sent directly to Ice Fyre by e-mail.
Save
We're always looking for volunteers!
If you're willing to give us a bit of your time, we're willing to take it! We're constantly on the lookout for people to help with fundraising, competitions, events, Bingo, and anything else that may fall through the cracks.
If you're interested in helping us out, please e-mail us or stop by the office. Watch the bulletin boards for volunteer opportunities, and help us to make this the best experience for skaters and their families.