UPDATES July 28th!!!
Registration for week 3 of summer is opening today at noon.
The remaining weeks of summer will open next Wednesday.
We are working hard at sorting out the Fall/Winter Schedule
Watch here for updates on Registration and schedule details!
Covid Updates July 22nd!!!
Entrance to the arena will be the North doors by the park. there is limited parking near those doors but parents can park at the front and walk to the North door. We are encouraging a limited number of spectators at this time to allow for physical distancing.
Masks must be worn to enter the arena and Town of Whitby Screening Link Must be completed.
Skaters will use assigned dressing rooms while at the rink and washrooms are available
The Covid vaccine clinic is still running on one of the pads at McKinney and uses the main doors.
LOOKING FORWARD TO SEEING YOU BACK AT MCKINNEY JULY 26th/2021
PLEASE CHECK BACK SOON FOR UPDATES ON FALL/WINTER PROGRAMMING
CANSKATE WILL BE BACK IN SEPTEMBER!!!!
Registration for summer will open MONDAY JULY 19th 9am
See details below
Covid-19 Updates July
Credits from any unused ice hours from just prior to closing will be applied to accounts.
These had not been done yet as we were unsure what our programming would look like coming back, please have patience as we get through the next few weeks of planning.
*****************
For now the ONLY programs with private lessons will be offered. We are planning to offer CanSkate starting in September but need the time to adjust the program based on guidelines that are not yet available to us.
***************
Please check website regularly for updates and watch for emails for further information.
We will not resume regular programming until our restrictions are manageable for a regular program.
Watch here for updates!

Whitby Figure Skating Club
The Whitby Figure Skating Club is proud to be a member of Skate Canada. We have a tremendous facility to skate in, and provide learn to skate lessons, recreational figure skating programs, competitive training, and synchronized skating through our

Ice Fyre

affiliate.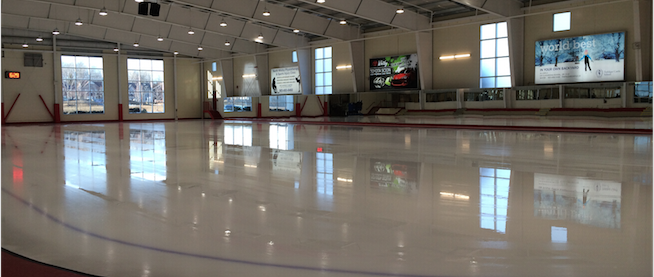 Save
****SUMMER REGISTRATION****
Registration for Summer begins MONDAY JULY 19th. 2 weeks will be open initially for registration. A new weeks will open each week to allow for adjustments to ice time and/or levels based on demand.
Please see below levels and schedule.
Registration is for Whitby FSC Skaters only!!!!!!!!!!
To qualify for Sr A you must be passed your complete Jr. Silver Freeskate or Star 7 Freeskate
To qualify for Sr B you must have passed half of your Sr Bronze freeskate or Star 6 Freeskate
Open sessions must be Int B or Above otherwise please choose the early morning Pre star Session
DAILY SCHEDULES
8:00-8:50 PreStar Monday, Wednesday and Friday
On Ice Conditioning Tuesday and Thursday
9:00-10:30 Sr A to Elite Monday to Friday
10:40-12pm Sr B Tuesday, Thursday, (Friday SrB/IntA)
12:10-1:10 Int A/B Tuesday and Thursday
1:20-2:30 Open Tuesday and Thursday
**********
10:40-11:30 Spins and Edges (Monday and Wednesday)
11:40-1:10 Sr B/Int A (Monday and Wednesday)
1:20-2:30 Open (Monday and Wednesday)
**************************************************************************************************************
The below form will still need signed before each session that you attend. DO NOT attend if you are sick!!!!
Please speak with your private coach about which session(s) to register for. If you register for a session that you are not qualified for you will be removed from the session. You will be moved to the appropriate level if still available.
**You MUST fill out the following two forms before your first session of ice you will attend. Health questionnaire MUST be each day you skate!
Skate Ontario Health Screening Questionnaire
______________________________________________________________________________________
REGISTRATION INFORMATION
Click the registration tab on the main menu to begin the registration process.
Payments for all programs must be made via credit card. Please review the Fall/Winter

STARSkate Level Qualifications

and

Club Policies

before registering for our programs.
We updated our club policies in September 2019 for changing sessions, and issuing refunds. These are in effect, so make sure to review them.

Rowan's Law - Skate Ontario Acknowledgement Form
Updates from Skate Ontario regarding Rowan's Law are now in place. Ontario skating clubs are required under this law to ensure that all skaters under the age of 26, parents (if the skater is under the age of 18 years), coaches, officials and other designated persons have confirmed they have reviewed the required Concussion Awareness Resources and Concussion Codes of Conduct before becoming registered for the ensuing season.
Please review All Concussion Resources, which includes links to WFSC polices, as well as government links to all related documents and resources.
Please ensure you have reviewed, printed and signed the Rowan's Law Acknowledgement Form. Drop completed forms into the door mailbox.
Rowan's Law Acknowledgement Form
Save
Are you interested in Synchronized Skating?
Ice Fyre, our Synchronized Skating affiliate, will be posting tryout information for the 2020 synchro teams once the current season has finished. Questions about these teams can be sent directly to Ice Fyre by e-mail.
Save
We're always looking for volunteers!
If you're willing to give us a bit of your time, we're willing to take it! We're constantly on the lookout for people to help with fundraising, competitions, events, Bingo, and anything else that may fall through the cracks.
If you're interested in helping us out, please e-mail us or stop by the office. Watch the bulletin boards for volunteer opportunities, and help us to make this the best experience for skaters and their families.