Fall Registration Begins September 14th see below for details!
WE ARE BACK AT MCKINNEY AS OF SEPTEMBER 14th!
Refunds will not be issued if you register and decide to no longer attend!

Whitby Figure Skating Club
The Whitby Figure Skating Club is proud to be a member of Skate Canada. We have a tremendous facility to skate in, and provide learn to skate lessons, recreational figure skating programs, competitive training, and synchronized skating through our

Ice Fyre

affiliate.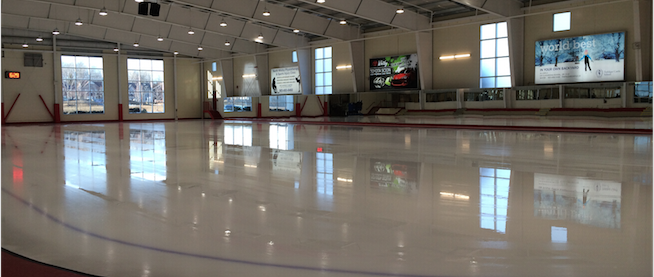 Save
****FALL SKATING UPDATE****
Registration for Fall begins Sept. 14th
7pm for Sr A to Elite, 8pm for Sr B, 9pm for all other levels.
We will be moving back to McKinney for the Fall sessions!!!!
The Fall session will run until October 31st. This will allow us to make any changes needed to program numbers or sessions going forward. Please speak with your coach about preferred session times. With the low numbers the sessions will fill fast.
The schedule is posted in the News section and is available to see in the registration section. Slight changes have been made compared to the posted schedule. There will not be any on ice conditioning at this time to allow for an additional skating day option for Starskaters.
FOR THE 2020-2021 Season there is not a required minimum amount of days. If your skater is Sr B or above they may register for one or more days. If they are not skating 3 or more days they are considered a partial member and their Starskate fee will be adjusted accordingly.
********* Partial members CAN NOT register for the following sessions*****
Monday 7:40pm
Wednesday 7:40pm
Saturday 2:30pm
**********Partial members can register for any other day time that they qualify for********
The below form will still need signed before each session that you attend. DO NOT attend if you are sick!!!!
Out of club skaters will only be allowed to register if they are taking lessons with a Whitby FSC coach. No additional coaches will be allowed on the sessions.
Please speak with your private coach about which session(s) to register for. If you register for a session that you are not qualified for you will be removed from the session. You will be moved to the appropriate level if still available.
CANSKATE 9+/PRESTAR
These sessions are open to Canskaters who are 9 years or older and are able to get up unassisted and Pres star skaters of any age that are passed stage 3. Small group lessons are being taught on these sessions. There is a maximum of 20 skaters on these sessions.
**You MUST fill out the following two forms before your first session of ice you will attend. Health questionnaire MUST be each day you skate!
Skate Ontario Health Screening Questionnaire
______________________________________________________________________________________
REGISTRATION INFORMATION
Click the registration tab on the main menu to begin the registration process.
Payments for all programs must be made via credit card. Please review the Fall/Winter

STARSkate Level Qualifications

and

Club Policies

before registering for our programs.
We updated our club policies in September 2019 for changing sessions, and issuing refunds. These are in effect, so make sure to review them.

Rowan's Law - Skate Ontario Acknowledgement Form
Updates from Skate Ontario regarding Rowan's Law are now in place. Ontario skating clubs are required under this law to ensure that all skaters under the age of 26, parents (if the skater is under the age of 18 years), coaches, officials and other designated persons have confirmed they have reviewed the required Concussion Awareness Resources and Concussion Codes of Conduct before becoming registered for the ensuing season.
Please review All Concussion Resources, which includes links to WFSC polices, as well as government links to all related documents and resources.
Please ensure you have reviewed, printed and signed the Rowan's Law Acknowledgement Form. Drop completed forms into the door mailbox.
Rowan's Law Acknowledgement Form
Save
Are you interested in Synchronized Skating?
Ice Fyre, our Synchronized Skating affiliate, will be posting tryout information for the 2020 synchro teams once the current season has finished. Questions about these teams can be sent directly to Ice Fyre by e-mail.
Save
We're always looking for volunteers!
If you're willing to give us a bit of your time, we're willing to take it! We're constantly on the lookout for people to help with fundraising, competitions, events, Bingo, and anything else that may fall through the cracks.
If you're interested in helping us out, please e-mail us or stop by the office. Watch the bulletin boards for volunteer opportunities, and help us to make this the best experience for skaters and their families.