WE ARE OPEN AS OF NOVEMBER 10th
We are running all regular programming starting this Friday November 10th. All sessions will run like normal. The temporary waste site is still in operation but is being moved on November 11th.
On November 10th and 11th please use the North entrance for the Arena (this is at the back by the park) there is some parking there but all other parking will be at the overflow parking lot at the Whitby Operations Center across the road. On Saturday the 11th the WFSC are the only users of the building so there will not be a shortage of parking in the overflow lot.
We have been told there MAY be picketers at the McKinney Arena which COULD delay entry into the lot. The town does have security on site and has asked us to advise them if anyone has any issues crossing the picket line.
Please allow yourself some extra time for parking across the street Saturday and possible delays to enter the lot Sunday.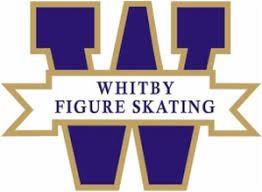 Whitby Figure Skating Club
Please follow our new Instagram page @whitby.fsc
Send any pictures from this event that you would like posted to socials.wfsc@gmail.com
All tests must now be paid for online Cash or cheque payments will no longer be accepted for any tests. Please see instructions below: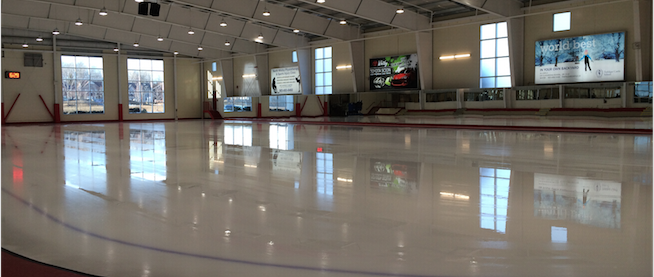 Whitby Figure Skating Club
The Whitby Figure Skating Club is proud to be a member of Skate Canada. We have a tremendous facility to skate in, and provide learn to skate lessons, recreational figure skating programs and competitive training.


WFSC 2023/2024 season dates (please note changes as of November 7th)
Fall - September 5th to December 21st 2023
extended due to strike to January 31st
no skating December 21st to January 1st
Winter - February 1st to March 28th 2024
no regular sessions during March Break
registration begins January 2nd
Spring - April 2nd to May 16th 2024
Spring Bonus Starskate - May 21st - June 14th 2024
Summer - July 2nd - August 15th 2024


There are no sessions running on the following holidays within the above schedules and you are not charged for these days when you register:
October 7,8,9 (Thanksgiving weekend)
December 21st, Performance day
December 22nd to January 1st Christmas Break
March 29,30,31, April 1st (Easter Weekend)
Please note the Skate Canada yearly registration/insurance fee (September 1st and August 31st each skating year) was raised for the 2023/2024 season. Fee will increase from $45 to $60.

Whitby FSC is proud to have been awarded Skate Ontario's highest level of recognition for our Canskate Programs. Use the Learn to Skate Tab to find out more about the programs we offer and how to register.
Synchronized skating is offered through Ice Fyre. Questions about these teams can be sent directly to Ice Fyre by e-mail.
Fall Registration Begins August 18th at 9am
Please see attached Schedule below for Starskate and Learn to skate.
Sibling Discount being offered for those in the SAME family that register at the SAME time this will automatically be applied at checkout!
Power skating will run the following days and times
Mondays 4:10pm -5:00pm Intermediate and advanced
Wednesdays 3:55pm-4:45pm Open
(this is not a learn to skate program, participants must already know how to skate, full ringette or hockey gear required)
Sunday 3:30-4:20pm Intermediate and Advanced
LEARN TO SKATE
PreCanskate is for 3 to 5 year olds. Must be 3 by the start of the session. This class is 30 minutes in length.
CanSkate is for ages 5 to 14 years old or those who have already passed a minimum of Badge 1. This session is 50 minutes in length.
CanSkate 9+ is for new or experienced learn to skate skaters that are 9 years to 16 years old at the time of registration. This session is 50 minutes in length.
Adult Learn to Skate is for anyone 16 and older with or without skating experience, group lessons provided
Adult StarSkate/Competitive is for those 16 and older WITH skating experience and their own private coach.
StarSkate maximum age is 22 years old
Power skating has beginner, intermediate and advanced levels. Please read the details to choose the appropriate level for your skater.
Visit the FAQ page for commonly asked question