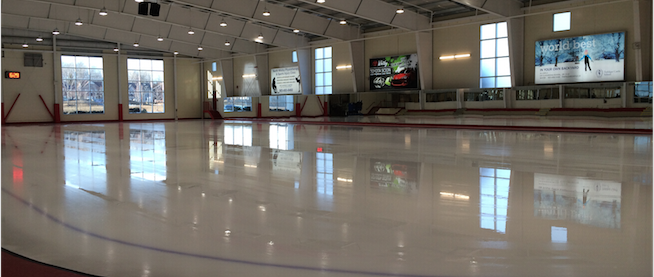 Whitby Figure Skating Club
The Whitby Figure Skating Club is proud to be a member of Skate Canada. We have a tremendous facility to skate in, and provide learn to skate lessons, recreational figure skating programs and competitive training.

Whitby FSC is proud to have been awarded Skate Ontario's highest level of recognition for our Canskate Programs. Use the Learn to Skate Tab to find out more about the programs we offer and how to register.
Synchronized skating is offered through Ice Fyre. Questions about these teams can be sent directly to Ice Fyre by e-mail.
2022/2023 Season
Fall Session runs until December 16th 2022
Winter Session runs January 2nd to March 23rd 2023
Spring Session runs April 3rd to June 1st 2023
Spring Starskate bonus weeks June 5th to 16th 2023
Summer July 3rd to August 17th 2023
Winter Registration Begins December 1st
Registration for Winter Sessions Begin December 1st at 9am
Sessions run from January 2nd to March 23rd, 2023
Sibling Discount being offered for those in the same family that register at the same time this will automatically be applied at checkout!
LEARN TO SKATE
Pre-canskate is for 3 to 5 year olds. Must be 3 by the start of the session. This class is 30 minutes in length.
Canskate is for ages 5 and up or those who have already passed a minimum of BADGE 1. This session is 50 minutes in length.
CANSKATE 9+ is for new or experienced learn to skate skaters that are 9 years or older at the time of registration. This session is 50 minutes in length.
Visit the FAQ page for commonly asked question
WhitbyFSC Winter 2023.pdf Revised November 11th/2022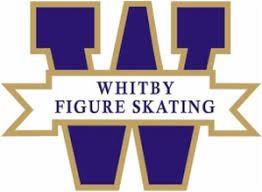 Whitby Figure Skating Club
2022 Annual General Meeting

All members of the Whitby Figure Skating Club (WFSC) are invited to attend the 2022 WFSC Annual General Meeting.
The meeting will serve to summarize the WFSC 2021/2022 season along with an overview of the WFSC budget. In addition, the Annual General Meeting will give insight on the plans for the 2022/23 WFSC skating season, approve the WFSC by-laws and present the 2022/2023 WFSC Board of Directors.
The WFSC 2022 Annual General Meeting will be held virtually via Zoom on:
Wednesday, November 16th, 2022
at 7:30 pm
You must pre-register to be eligible to join the Zoom meeting
WFSC is requiring members to pre-register before the meeting by sending an email to secretarywfsc@outlook.com
Information and instructions for joining the meeting will be sent to those registered closer to the meeting. WFSC members who are unable to attend the AGM and would like to vote will be able to do so via Proxy. To cast your vote by Proxy and appoint another member to vote for you, please send an email to secretarywfsc@outlook.com to receive the necessary Voting by Proxy Form, All voting by Proxy Forms must be received no later than November 1, 2022, at 11:00 p.m. No late Proxy Forms will be accepted. No exceptions.
Should you have any questions send an email to secretarywfsc@outlook.com