Whitby Figure Skating Club
The Whitby Figure Skating Club is proud to be a member of Skate Canada. We have a tremendous facility to skate in, and provide learn to skate lessons, recreational figure skating programs, competitive training, and synchronized skating through our Ice Fyre affiliate.
WFSC 2017 Skate Ontario Team
Congratulations to our full Skate Ontario team on their performances in Port Colborne over the March Break.
A special congratulations to Kaitlyn on her 3rd place finish in the Bronze Triathlon!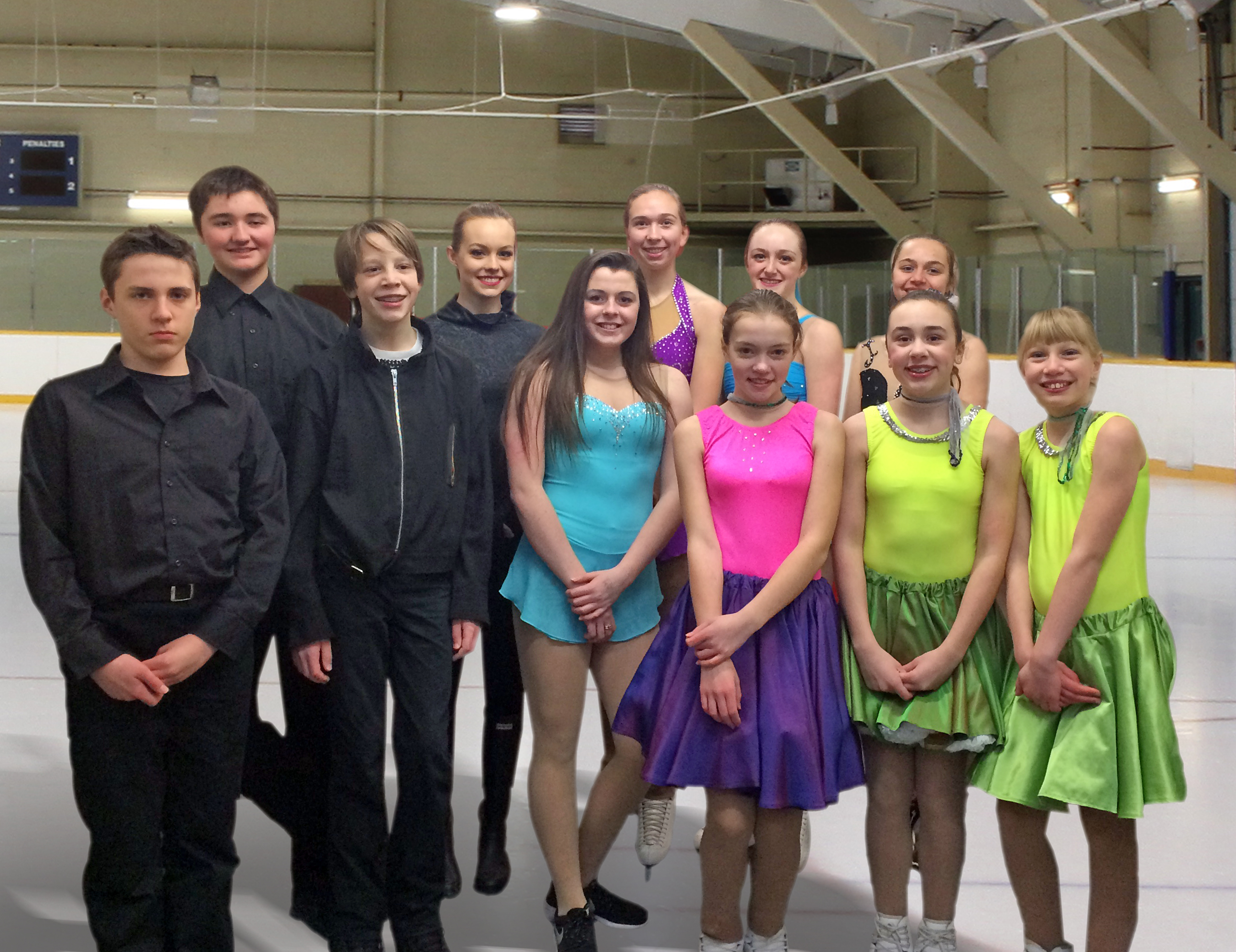 Save
2017 Bonus Weeks Skating: May 23, 2017 to June 16, 2017
The Bonus Weeks schedule can be found at the bottom of our Spring Schedule (see below for link). Level Qualifications are in effect, however minimum day skating requirements are not.

STARSkate Level Qualifications
To register your skater, begin by clicking on the

Registration tab

above. If the program that you would like is full, you may be able to place your name on the waiting list.
A full copy of the Bonus Weks 2017 Schedule can be found at the bottom of the PDF that can be downloaded below.
Spring 2017 Schedule
2017 Summer Skating: July 3, 2017 to August 15, 2017
Registration opens for WFSC skaters on Monday, June 5th

Registration opens for out of club skaters on Saturday, June 10th
Our Summer Schedules can be downloaded in PDF form at the links below. Pricing details are included on the documents.
Registration for Recreation programs (KinderCanSkate, CanSkate, Powerskating) must be done through our

online registration system

.
Registration for STARSkate programs

will not be

available through through our online registration system. Paper registrations must be completed, and submitted to the WFSC office. Further details can be found on the PDFs as well as on our

STARSkate Schedule page

.


Save
We're always looking for volunteers!
If you're willing to give us a bit of your time, we're willing to take it! We're constantly on the lookout for people to help with fundraising, competitions, events, Bingo, and anything else that may fall through the cracks.
If you're interested in helping us out, please e-mail us or stop by the office. Watch the bulletin boards for volunteer opportunities, and help us to make this the best experience for skaters and their families.