Whitby Figure Skating Club
The Whitby Figure Skating Club is proud to be a member of Skate Canada. We have a tremendous facility to skate in, and provide learn to skate lessons, recreational figure skating programs, competitive training, and synchronized skating through our Ice Fyre affiliate.
Eastern Ontario STARSkate Invitational Competition

Best of luck to all WFSC skaters at EOSIC 2017!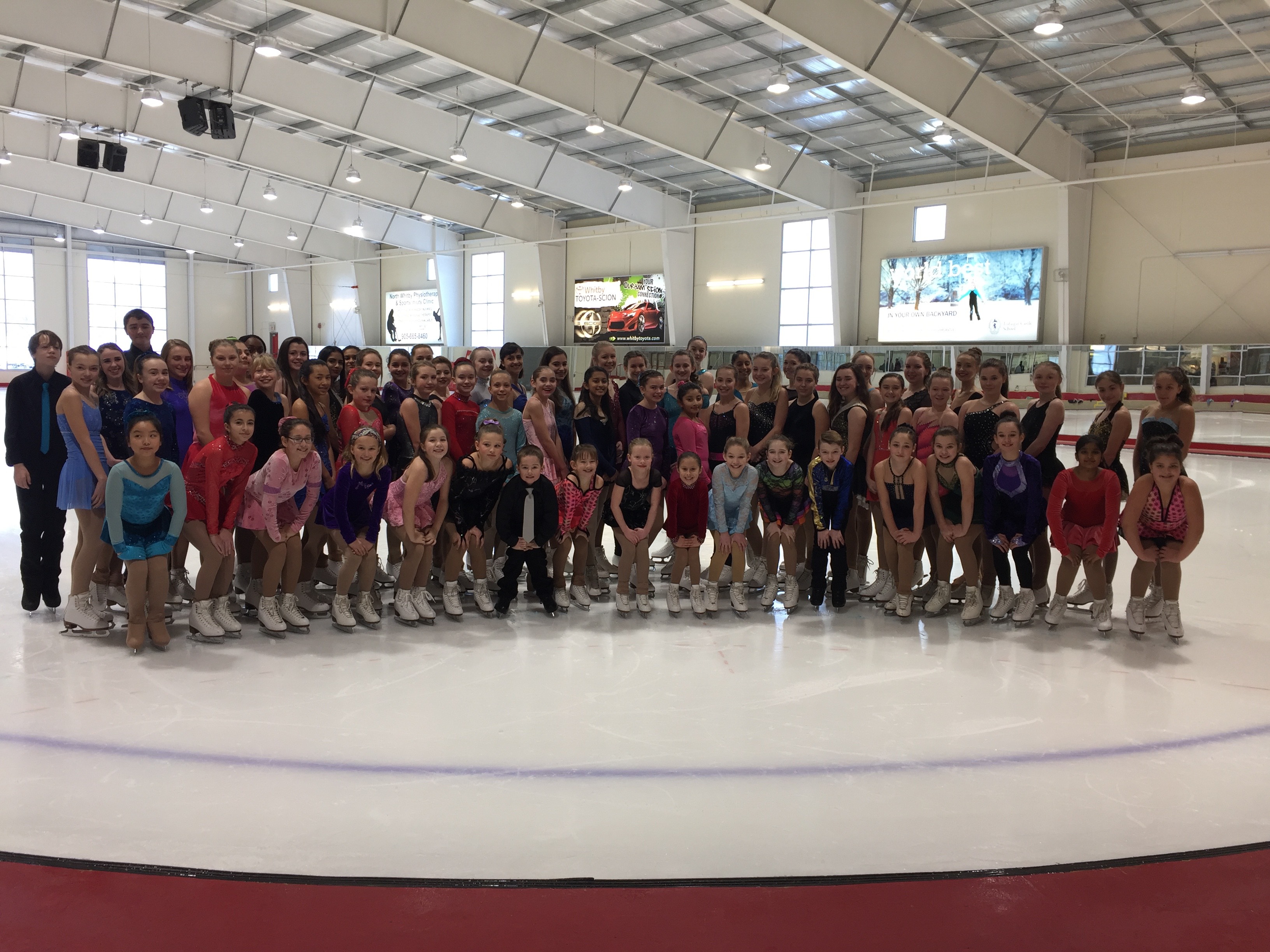 Save
Save
Save
Save
Save
2016-2017 Fall/Winter Skating: September 6, 2016 to March 10, 2017
2017 Spring Skating: March 20, 2017 to May 19, 2017
The printable 2017 Spring Schedule can be found below. Spring Registration dates are as follows:
Powerskating programs:
Wednesday, February 15th at 12:01am

Recreational programs (CanSkate, KinderCanSkate, Adult):
Monday, February 27th at 12:01am

StarSkate programs:
Current WFSC skaters: Thursday, March 2nd
Senior A, Senior B & Elite: 7pm

Junior, Intermediate A, Intermediate B: 8pm
Out of Club skaters: Saturday, March 4th
STARSkate Level Qualifications.pdf
To register your skater, begin by clicking on the Registration tab above. If the program that you would like is full, you may be able to place your name on the waiting list.
A full copy of the Spring 2017 Schedule can be found in PDF form at the link below.
Spring 2017 Schedule

Save
We're always looking for volunteers!
If you're willing to give us a bit of your time, we're willing to take it! We're constantly on the lookout for people to help with fundraising, competitions, events, Bingo, and anything else that may fall through the cracks.
If you're interested in helping us out, please e-mail us or stop by the office. Watch the bulletin boards for volunteer opportunities, and help us to make this the best experience for skaters and their families.